Reputation Boss
Every day, customers are talking about businesses online, whether they're on Yelp, Urbanspoon, Tripadvisor, Google+, Facebook, personal blogs, or elsewhere.
And since 85% of consumers find local business info online, business owners need a way to see what their customers are saying and manage their reputation.
Reputation management allows you to respond to your customers in real-time. Solve issues and thank customers for their praise. Engage with your customers and you will earn their trust.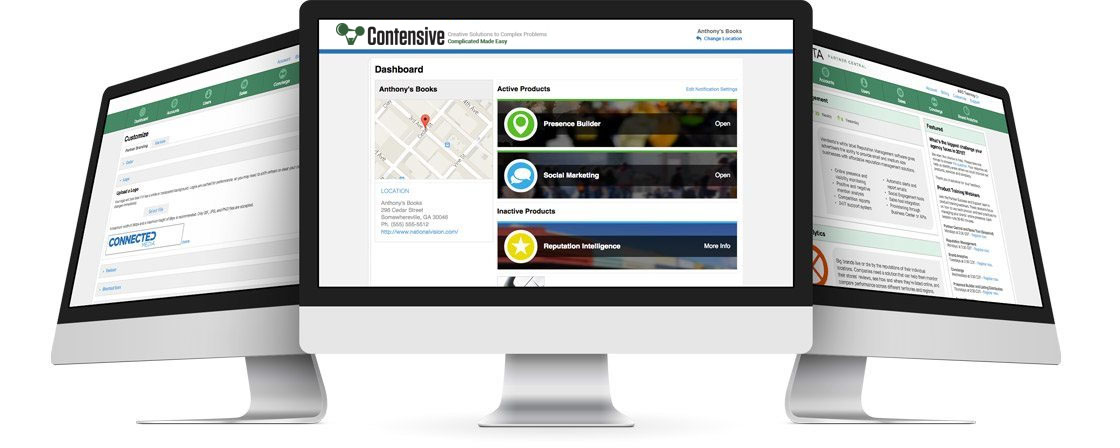 Grow a Trusted Business

We'll help your business show up where people are looking: Improve your search rank by identifying online business listings that are inaccurate or missing from essential directories like Google, Facebook, and Bing. Compile reviews from dozens of sites so you can easily see what's being said about a business online.

Give your businesses a competitive edge

Reputation management uses competitive bench-marking to show you how you stack up to the competition. See what customers are saying all over the web: Monitor and get alerts when the business is mentioned in a variety of sources, including news sites, blogs and social networks. Plus, highlight the most positive and negative mentions using automated sentiment analysis

Sit back and let us deliver automated alerts to maximize engagement and increase sales

Automatically monitor and report: Keep on top of online activity affecting the reputation of a business, including reviews, listings and social media, helping you make expert recommendations, and provide proof-of-performance.